Custom Machining
Contact Us
Bendon Gear is headquartered in a single, contemporary, climate controlled, facility. We are conveniently located one mile from Route 3, just south of Boston. For more information about Bendon Gear, we invite you to tour our website or give us a call at
781-878-8100
We look forward to hearing from you soon and welcome the opportunity to quote your next project.
Bendon has worked on U.S. government parts since the company's inception, with prime contractors and directly with the government. We have adhered to the requirements of Mil-1-45208 and Mil-1-45662. We are certified to ISO 9001:2008 Certification #11941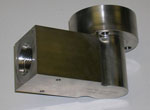 CNC and Conventional Turning
Bendon Gear operates 14 state-of-the-art CNC lathes to produce small to medium sized precision components. We obtain high quality CNC turning equipment to assure our customers that their parts will be accurate and consistant.

Bendon's conventional machines include tool room, turret and engine lathes for prototypes and short runs.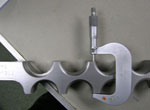 CNC and Conventional Milling
Bendon Gear operates14 state-of-the-art CNC machining centers producing small to medium precision machined parts. The majority of our machining centers are palletized for flexibility, which is critical for JIT and production work. All programming is done on CAM systems (Smart Cam or ProE) and transferred via DNC to the machines.
We have kept our conventional milling machines up-to-date with retrofitted ball screws, digital readouts, and conversational CNC's to improve repeatability and accuracy.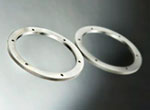 Gear Cutting
Bendon Gear & Machine manufactures precision gears and gear assemblies for a wide range of industrial and military applications.
Our Gearing Capabilities include: Spur Gears (internal & external), Helical Gears, Splines, Worm Gears/Wheels, Timing Pulleys and Sprockets. We can manufacture cut gears both large and small. Our strength lies in the high level of precision of those gears.