Our Business Principles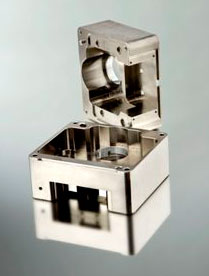 Bendon Gear & Machine was founded with the guiding principles of Honesty, Sincerity, Integrity and Frankness. The primary driver of all of Bendon Gear activities is the satisfaction of the customer's values of Price, Quality, Delivery and Service. We also believe that each customer has their own individual mix of the above, and we focus upon those particular needs. Internally, we measure and review our performance in meeting quality and delivery requirements so as to continuously improve our service.

Customer Relations
Being honest with a customer is an underlying principle of the company. Many of the parts we make are mission critical, or human life depends upon their performance. Therefore, we cannot skimp on production methods, or quality requirements.
Quoting and Pricing
Bendon Gear's quoting and pricing policy is very simple - to charge the customer a fair, reasonable and realistic price. We work at an hourly rate when quoting, including the factors of cost and a fair margin. Our principle is to quote for what the part is worth, based on cost. It is not Bendon's policy to charge what the market will bear, or to overcharge, or to take advantage of a customer's emergency circumstances.
We believe the best final-cost value to the customer requires an overall combination of fair pricing, along with the minimum negative costs of poor quality and missed delivery.
Risk Management
When a customer places a purchase order with us, we have the obligation to fulfill that PO so that the customer can always count on receiving product. Therefore we have taken the following steps to minimize risk, and to maintain continuous operations.
Financial Strength:
We follow the policy of carrying minimal or no long term debt. This keeps us strong during ecomomic downturns, and holds our hourly quoting rate down
Process information:
We hold our CNC programs in a secure offsite location.
Process continuity:
Whenever possible, we set up a secondary source of supply for outside labor operations, such as plating and heat-treating, on long term production jobs.
Machine uptime:
We maintain a full time, professional CNC control and machine serviceman on staff. This policy minimizes machine downtime due to problems.
Quality Personnel:
Qualified, long term employees are a major key to maintaining delivery of consistent high quality parts to the customer. To help retain excellent personnel, and to thank them for the good work they do for our customers, we follow the policy of paying 100% for all health and medical policies, at no cost to the employee.
We look forward to hearing from you soon and welcome the opportunity to quote your next project.